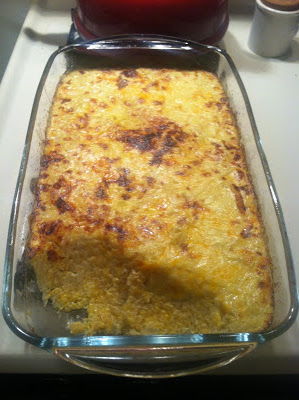 We are officially in the season of Spring, but yet it's snowing. And has been for the better half of the day. I went for a cold, wet, snowy run after work and the whole time I was dreaming of my warm clothes and a warm meal. One of my besties, Karen, gave me this recipe back in February, but with a husband that dislikes quinoa, I kept putting it off. I am alone for the weekend so it's perfect timing - no husband to complain (although after making this I think he would actually eat it)! So now I present you with......Peruvian Baked Quinoa!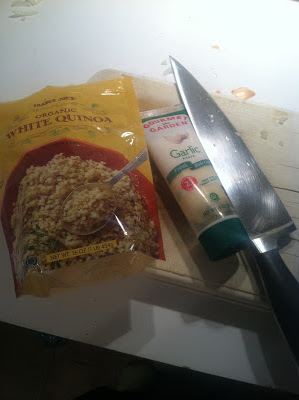 I definitely modified the recipe because I worked with what I had in my pantry and refrigerator, but most of what the recipe contains are kitchen staples, unless you don't eat quinoa. For those unfamiliar, it is considered a "superfood". Protein content is really high, as is the dietary fiber, magnesium, iron, and calcium! All from a grain? Who would have thought. It's considered a "Complete Protein" which means it contains all 9 of the essential amino acids necessary
! I like the organic white quinoa from Trader Joes - quick and easy!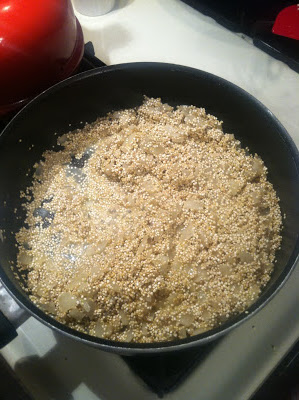 Peruvian Baked Quinoa and Cheese a la Karen
Think of this recipe as a protein-packed alternative to mac 'n' cheese.
Ingredients
Serves 8
1 tbsp. olive oil
1 medium leek, white and pale green parts halved and sliced (1 cup) (
I USED 2 small yellow onions because I didn't have leeks)
1 1/2 cups quinoa, rinsed and drained
2 cloves garlic, minced (2 tsp.)
2 large eggs
1 cup nonfat milk
1 1/2 cups grated Cheddar cheese, plus more for sprinkling
(I used a mix of shredded parm and cheddar for the top)
OPTIONAL (I didn't have tonight and it was still really yummy):
1/2 cup diced red bell pepper
1/2 cup diced green bell pepper
Directions
1. Heat oil in medium saucepan over medium heat. Add leek and bell peppers; cover, and
cook 5 minutes, or until tender. Stir in quinoa and garlic, and cook, uncovered, until quinoa grains turn opaque.
2. Add 3 cups water, and season with salt. Cover, reduce heat to medium-low, and simmer
until most liquid has been absorbed. Remove from heat, and let
stand 5 minutes.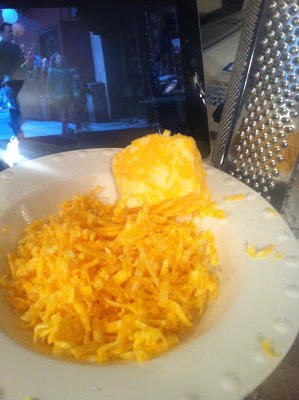 3. Preheat oven to 350°F. Coat 13- x 9-inch baking dish with cooking spray. Whisk together
eggs and milk in large bowl. Fold in quinoa mixture and cheese. Transfer to prepared
baking dish, and bake 30 to 35 minutes, or until browned around the edges and on top.
Nutritional Information
Per SERVING: Calories: 241, Protein: 12g, Total fat: 10g, Saturated fat: 4.5g, Carbs: 27g,
Cholesterol: 72mg, Sodium: 295mg, Fiber: 2g, Sugars: 3g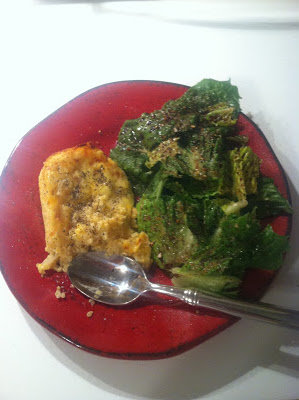 I scarfed it down with a simple side of greens with olive oil, balsamic and a dash of seasoning. Trust me - I went back for seconds. YUM.
I feel satiated, but it wasn't heavy so I might have room for a sweet treat!
If you are looking for more recipes and tips on healthy living, put
on your blog roll. My gal pal, Sherri, is super knowledgeable about all this fun stuff! Check it out.
Eat and enjoy a well balanced wardrobe,
kiki